Fall is just around the corner, ladies and gentlemen! Yes, we all had a great summer, but it is now seemingly in the rearview mirror. Hopefully we all made some great summer memories, because as previously mentioned they are now behind us. Now we can move on to making some great fall memories!
Ah yes, the fall. It is a magical time of year, isn't it? No other time are we subject to such natural beauty. We are of course talking about when the trees change color – a symphony for the eyes to be sure. But as always, good things must come to an end, and one day in the near future the leaves will fall. And then…
Will come the winter. A most dreaded of seasons for some, for others a tolerated one. Although winter isn't usually that bad, most of us are always just waiting for it to ruin about six months of our year (we are, of course, talking about people who live in areas live Stouffville). There is, however, a month or two during the winter season where our hopes are brought up for a while.
It is, without a doubt, the best time of the winter season. It is a time filled to the brim with joy, with seeing loved ones, with being cozy, with giving and receiving. That first snowfall that always tends to amaze (or for some annoy). The first time we see holiday decorations adorned across the properties of every gardener, homeowner or landscaper in town. And of course, the first time we see the beautiful holiday lighting displays of Stouffville.
We are, of course, talking about the holiday season. Talk about a magical time! But who out there could deny it's magic – with all the colours, with all the joy, with all the merriment. Speaking of those colours, we're here once again today to talk about holiday lighting. And speaking again (again) about the month or two of the holiday season, today we're asking the question: "what is the best time to put up one's holiday lighting?"
There are a lot of different answers to this question, and none of them are truly the "right" one, however we're going to try our best to answer it today! Speaking of answers, for those of us in Stouffville or the surrounding areas who don't have an answer as to how or when we're going to put up our holiday lighting, here's an idea: make some else do it! Yes, this year, hire the professionals to put up holiday lighting!
The Best Time: After Thanksgiving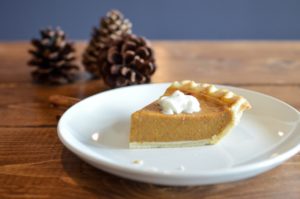 Yes, probably the second most known holiday for family get togethers, good tidings and a lot of food. It's Thanksgiving! There are some people out there who really want to get the jump on the holiday season, who start putting up their holiday lighting right after the turkey's been carved.
For those Americans out there who may be confused about the placing of this holiday, we here in Canada (specifically, Stouffville) celebrate Thanksgiving in mid-October. It's definitely different from the more traditional of Thanksgivings, but we like it just fine.
We're getting off topic – is after thanksgiving the best time to put up one's holiday lights? Well, honestly, this might be a little too early. Sure, we appreciate the gusto one must have to put up their holiday lights this early, but it might just be a little too early. Especially because a holiday with decorations is actually right around the corner…
The Best Time: After Halloween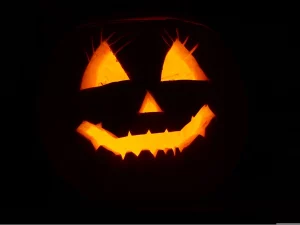 Spooky season! This is the most haunted time of the year, and has many decorations of it's own, which makes it not an ideal time to set up one's Christmas or holiday lights. One may feel a bit out of place with all their neighbours putting up skeletons, zombies and goblins while they are out putting up sparkling, lovely lights!
It would be probably best to wait until after Halloween is over to put up one's Christmas lights. But would it be the day after Halloween? The week after?
The Best Time: November
Is the best time to put up Christmas lights the beginning of November? When the Halloween decorations come down, a homeowner, gardener or landscaper's property may look a little bare without some decoration adorning it. Is the day after Halloween the time to start adorning that aforementioned property with the most magical of decorations?
Maybe not. There are other things that we here in Stouffville observe between Halloween and the holiday season – namely Remembrance Day. Some out there think it's a faux pas to put Christmas lights up before we have each experienced this solemn occasion, so we have to wait until after November 11th.
So is that the answer? Is November 12th the time one should start thinking about, or perhaps even doing, the act of putting up one's Holiday Lighting? If we had to make a decision here, then it would probably be yes. The day after Remembrance Day would probably be the best time – there's nothing left to put up decorations for except the holiday season, and there are no more days on which we need to have the utmost respect.
But taking down Halloween decorations only to put up holiday lighting can be a real chore. Is there any other time we could put up these most magical of decorations?
The Best Time: Not At All!
Very funny.
Seriously, don't be a spoil sport. For those out there who don't have the time or patience to put up their holiday lighting – we will once again recommend the professionals! They do great work, they make all the plans and they are at very affordable prices.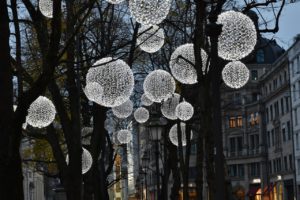 The Best Time: The Truth
To be totally honest, there really isn't a best time to put up one's holiday lights. It's really up to the homeowner, landscaper of gardener when they want to do it – it's a free country! Heck, there are some who may even want to put their Christmas lights up in June and while we can't totally recommend it, we also can't stop them!
The best time to put up one's holiday lighting is when it feels right. A non-answer, for sure, but the right one. So whenever the holiday spirit starts to strike, that is the best time to put up holiday lighting! Also remember, for those out there who dread doing this wintery chore, the professionals are always here to help.