With summer in the rear view, and fall coming to a close, there is only one season on the horizon, at least for all those from Victoria, British Columbia to Stouffville, Ontario. Yes, it is the winter season. Loved by skiiers, snowboarders and ice fishers (as well as pretty much lamented by everyone else) the winter season is a polarizing bit of time that everyone has to deal with every year.
But, there is a brief period within this season that almost everyone can enjoy. This is of course the holiday season, that special time of year where we put our worries about the oncoming cold aside and replace them with feelings of joy, hope and good will to all.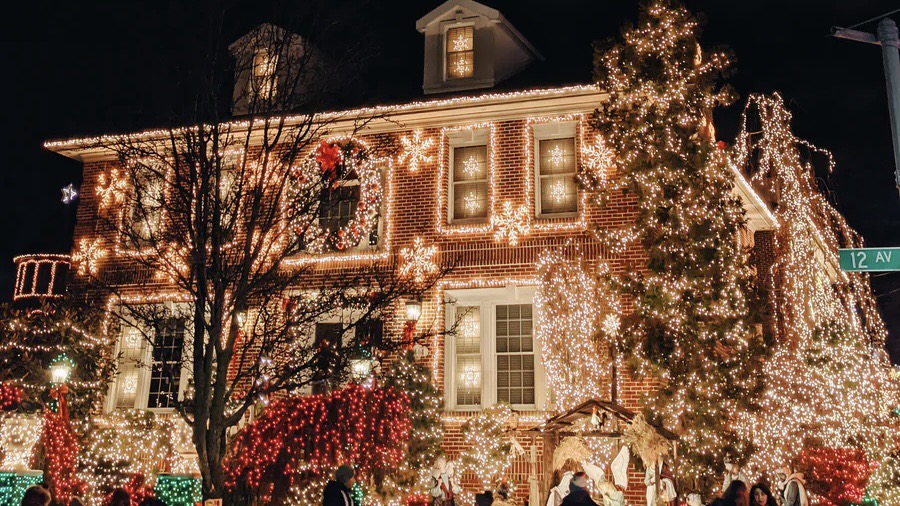 And one of the best parts of this season is of course the Christmas lights. They are beautiful twinkling bastions of those aforementioned feelings, and remind those that lament winter that maybe, this year, things won't be so bad.
However, one of the biggest pains associated with Christmas lights is actually putting it up. While it may be an annual tradition, it is a tradition that tends to cause a lot of grief because, let's face it, it's a cold, tedious and above all annoying chore. So the question that should be on everyone's mind is: "can I get someone else to do it?". And the answer is a resounding "yes".
Enter the Christmas lighting company. These people are professionals that take the hassle of Christmas lighting out of the hands of the average homeowner, and puts the burden on themselves. They are ultimately concerned with making sure that everyone's Christmas light display is one that will be remembered throughout the years, or in the very least for the season.
The only thing that stands in the way of getting this chore off the backs of the average homeowner- these things tend to cost money. Money that is usually pretty integral during the Christmas and/or holiday season. So why would one choose to hire a Christmas light company? Well, this article hopes to answer that question. Today, we will be discussing all the benefits of hiring a Christmas lighting company.
Mitigating and possibly even eliminating the Dangers associated with putting up Christmas lights
Believe it or not, there are a lot of dangers associated with putting up Christmas lights. We've talked about it at length on this website, but just to sum up some points, here are some of the places in which a lot of people get hurt:
Ladders. A lot of people take slips, trips and falls during this season as a lot of the areas in which people are putting up Christmas lights tend to be snowy or slippery. These falls become a lot worse when one is ten feet up in the air on a ladder.
Electrical dangers. Not only does this include overloaded outlets, but faulty wires, placing wires where they shouldn't be, using indoor lights on the outside. All of these can spell serious issues for the average homeowner, including but not limited too fire hazards.
Using The Wrong Lights. We just talked about using indoor lights on the outside, but we didn't touch on the fact that LED lights are the safest lights to use should one want to put some on the outside. Long story short, these lights tend not too heat up too much and aren't all that much of a fire hazard, plus they tend to last longer.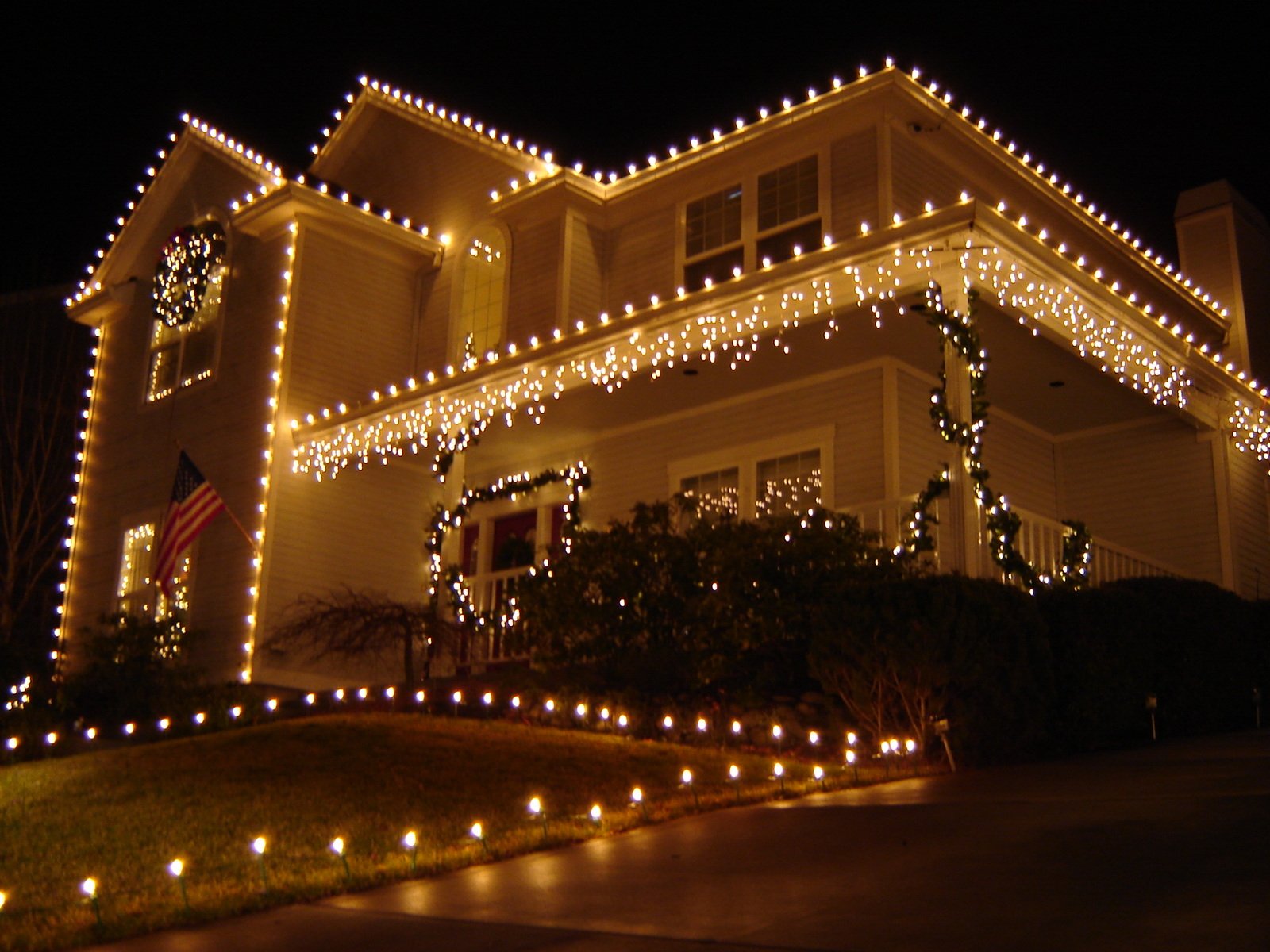 All these issues are mitigated should someone choose to use a Christmas lighting company. Homeowners won't have to use ladders, the Christmas lighting companies are always responsible with their electronics and the vast majority of them use LED Christmas lights. Essentially, using a Christmas lighting company means that the average homeowner isn't going to spend the holiday season in pain, or possibly something even worse.
The Christmas lighting displays tend to be fantastic.
Let us not forget that these Christmas lighting companies are above all, professionals. Sure, the average homeowner might have an idea sod what they want to do with their Christmas lighting, but they have no way of accomplishing that. Others may have no idea at all, and may honestly just want to slap some Christmas lights on their homes and call it a day.
Christmas lighting companies are great at what they do. Plus, they are all the people one may want working on their Christmas lights wrapped up into one solid package. Not only do they tend to be designers, but they also have the labour force, the tools and the know how to put that design into reality.
So for those who have an idea, and even those who don't, the Christmas lighting company is there to make that idea into a reality.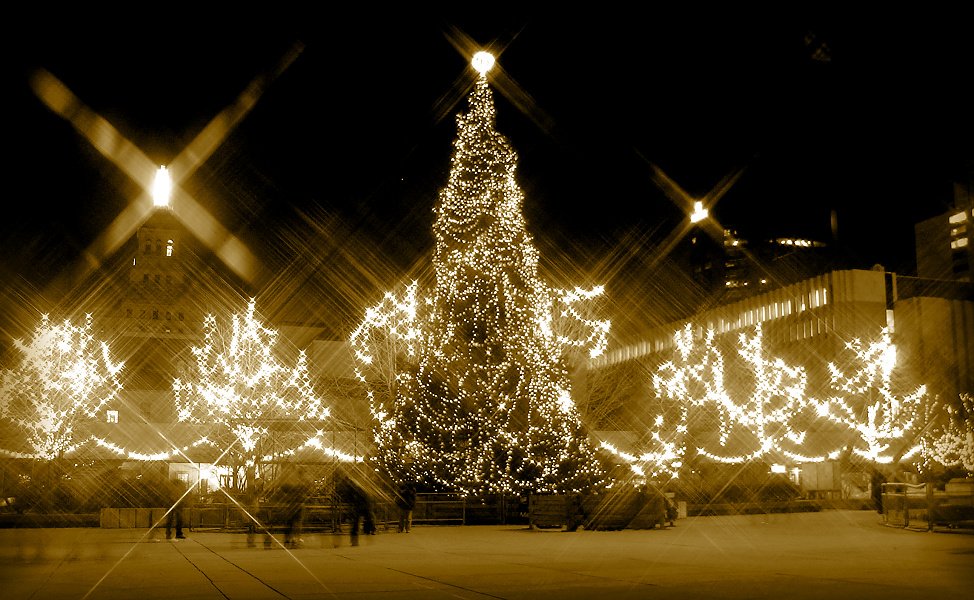 Time is saved
Let's face it- wether one is a believer in religion or not, we can all agree that the holiday season is meant for spending time with family. And sure, putting up Christmas lights may be a holiday tradition for some families, but allow us to pose this question: "wouldn't it be better to take that time spent putting up Christmas lights and use it for leisure time with the family? Instead of hoisting this chore on the family, why not take the time to truly appreciate their company?".
This is where the Christmas lighting company steps in. It gives the average homeowner more time to spend with their families on the holidays. Or in the very least, they take away the time spent on tedious chores.
And so, this article about the benefits of hiring a Christmas lighting company has come to an end. We learned that hiring a Christmas lighting company will mitigate the dangers associated with the task, it will make the average homeowners lighting display better, and finally, it will give the average homeowner more time to spend with their families. Yes, money may be an issue, but stacked up against all these benefits it may be an issue worth dealing with. So hire a Christmas lighting company, it will be something that the average homeowner is never going to regret.