Another winter is upon us, dear Stouffville! Herein lies the question – how will Stouffville react?
Will Stouffville react like a lot of people we know – with dismay. Dismay at the fact that every homeowner, gardener and landscaper in the great town of Stouffville has to sit through yet another winter. A time when the sky turns grey, a time when the ground goes from green to slushy and white, a time when the air itself is a hazard to one's skin. It's a time where natural beauty can indeed be found, just not as easily as in summer, spring or fall. Will the reaction of dismay belong to the denizens of Stouffville this year?
Or will it be a reaction of glee – gleefulness towards the fact that a brand new season opens up brand new possibilities! There is so much one can do that is physically impossible during the summer months, mainly due to the fact that summer provides no ice or snow. Sure, one could just go on a boat to fish, but where's the fun in that? There's more joy to be had out in the middle of a lake, sitting with one's buddies in a heated hut, braving the weather. Skiing, snowboarding snowmobiling- these are all winter specific activities one can only get during the coldest of seasons.
And what was that ever so important time during the winter season… a time of joy, a time of laughter and unparalleled beauty… Ah yes! Of course! It's the holiday season!
We here at Sunready love the holiday season, we know that our community of Stouffville loves it too. Every year, we see the streets of our great city of Stouffville brighten up like a veritable fireworks show – with the decorations, the smiles on peoples faces and of course, the Christmas lights.
Some people in Stouffville may call them Christmas lights, others may call them outdoor holiday lighting. For the sake of inclusion, we're going to call them the latter.
Yes, outdoor holiday lighting! Even saying those three words fills us up to the brim with excitement! We here at Sunready are excited to be starting a new season serving the wonderful people of Stouffville, specifically with setting up their outdoor holiday lighting for them!
Today, we're going to be going through the process of how one should design their outdoor holiday lighting setup. It's quite the process indeed, so we're going to have to go through it step by step in order to make sure everyone is okay with it. Hold on, and for those out there who have no desire to do this – remember there are professionals out there who are more than happy to do stuff like this!
Why Design An Outdoor Holiday Lighting Plan?
Well, it's like this, one should think about it like they're planning on building something. Even if that thing one is building is as simple as a plan for how they're going to put up outdoor holiday lighting, the project will go a lot smoother should someone make a plan.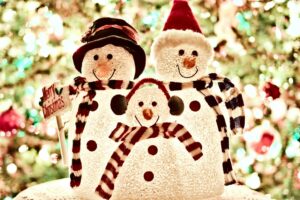 Imagine this – one decides to put up outdoor holiday lighting. They go up, start stapling things to their house, and suddenly they have a bunch of outdoor holiday lights going every which way on their house, there's no cohesion, and while outdoor holiday lighting tends to look good in general, it won't look as good as it could with a cohesive plan.
So making an outdoor holiday lighting plan won't just be good for making the job a lot easier, but it'll be good for making the design look a lot better.
The Steps To Designing An Outdoor Holiday Lighting Plan:
1- Decide What One Wants To Do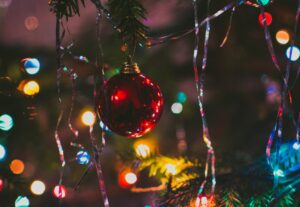 This is not only the most difficult part, but probably the most fun part as well. This is the part that's going to take the most time – but this is when one gets to get as creative as they can be. One should take one's time for this process, and never forget – in the planning process, the sky is the limit!
2- Make Sure One Has The Space For This Plan
Next, one is going to have to look around their property. Really scope it out, take some time not to just look at the space that one has, but all the different things that are in the property. For example, look at the trees, the rocks – everything that one can cover with Christmas lights. This kind of planning and scoping out of one's area could mean the difference between a good outdoor holiday lighting display and a great one.
3- Make Sure One Has The Materials For This Plan
This is the point where one needs to make sure they have all the materials for this job – make sure that one has everything they need to finish the plan.
Keep in mind that materials are going to cost money. This plan that one has created in their head should not only be able to include the materials one has on hand, but only the materials they can afford too!
4- Go!
This is also a very hard part of the process – actually implementing the plan. But worry not, for if one took the time to carefully plan out what they're going to do, the entire process should be fairly easy.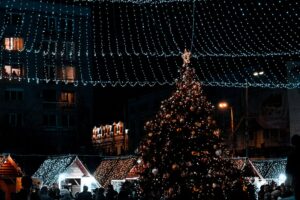 And so, this article about designing an outdoor holiday lighting plan has come to an end. We learned a lot, but we mostly learned that planning an outdoor holiday lighting display is completely personal. Not only does it depend on one's time, space, materials and budget, but it also depends on one's personal tastes as well. At the end of the day, the homeowner, gardener or landscaper who owns the property is going to be the one who has to look at it the most, so they should be the ultimate decider. Oh, and one more thing – for those out there who don't want to go through the hassle of creating one of these plans, let the professionals do it!