Following our last post Prep your lawn for winter and "Fall Into Savings"
Here are Top 10 Tips to protect your yard this Fall!
Tips to removing the leaves on your yard Tips to removing the leaves on your yard

1. Remove the Leaves
Oh, the joys of leaf collection. As a kid, we love to run and jump in piles of them but as adults, we see it as a back-breaking outdoor chore that feels never-ending.
In York Region (Markham, Stouffville, Aurora) and the surrounding areas we are lucky to have beautiful trees that produce stunning leaves all year round but once they fall off the branch, we may start to feel less lucky.
Raking is important to get the loose leaves off the grass and away from the earth before it decomposes. But doesn't it make good fertilizer? you ask. Well Yes, it can, however you'll want to break it down into smaller "mulch-like" pieces for it to actually work properly. Get started on protecting your yard and remove the leaves from your lawn.
2. Aerate the lawn (loosen the soil)
To aerate means to make holes in the ground by removing plugs of soil. This is one of the great things you can do to maintain a healthy and lush lawn.
Aerating the grass helps release the compact resistance that is caused by foot traffic and snow that creates pores in the soil to allow air, nutrients, and water to enter and help the roots to thrive. You can do this many times a year but fall is a great start.
3. Mow one last time to the correct height
After raking to remove all the dead leaves it's a good idea to set your mower to 1 & ½ or 2 inches in height. Cutting the grass one last time before the snow flies will reduce the chance of mold forming. This issue can happen when the tall grass lies over each other and smothers the ground.
Mention our newsletter to get 10% off all fall services! Limited Time Offer.

4. Fertilize the Lawn
Fertilizing in the fall provides energy and nutrients for the grassroots as they multiply in cooler weather before the frost. The roots store food for winter as well which gives the lawn initial growth support when it emerges in the spring.
Fall is a great time to prep the lawn for the seasons to come. Contact a Sunready Landscape professional to find out the best fertilizer blend for your grass type and soil conditions.

5. Prepare for Snow
Before the air freezes and the snow flies, it's a good idea to inspect your property. This includes: removing rocks, extension cords, garden hoses, loose lumber, and anything else that looks like it shouldn't be out in the harsh Canadian winter.
We recommend marking your garden beds and perimeter of the driveaway so you don't accidentally pull up rocks and garden edging with your snow blower.

6. Clear out faucets and irrigation systems
Prevent damage to water drains, faucets, and in-ground sprinklers by draining the water and covering each faucet. If you are worried about a water pipe bursting, look into investing in a freeze-proof outdoor faucet as opposed to harmful anti-freeze solutions that are bad for the environment.
Mention our newsletter to get 10% off all fall services! Limited Time Offer.
7. Store Away Outdoor Furniture
Winter means more time indoors. If you already know you'll be spending less time outdoors during the fall and winter then it's time to protect the garden furniture and put your tools, chairs and tables all away in storage. This includes any wooden chairs, patio tables, trampoline, firepits, hanging baskets etc. If you enjoy these in the summer it's worth it to bring them into storage for the winter.
8. Prepare New Shrubs and Trees
Fall is the time to trim back any plant life in accordance with the climate to keep it healthy through the fall and winter months. Contact Sunready Landscaping for support in winter prepping your yard.
9. Mulch young trees
After inspecting the garden and plant areas you should have an idea of which bare areas could use some soil and mulch when needed. Particularly if you have recently planted any young trees and new shrubs, look into amending the earth around it and put down some mulch.
10. Stay on Schedule
Homeowners are encouraged to prepare a fall checklist and perform these yard maintenance scheduled tasks annually to ensure a beautiful and lush yard each year. The more consistent you can be with your schedule the happier you'll be. Contact Sunready Landscaping for more yard tips.
GET READY FOR HALLOWEEN & THE HOLIDAY SEASON
Sunready Landscaping offers holiday lighting services. Leave your holiday lights and outdoor decorations to us this year. Your house will be the pride of your neighborhood this holiday (and Halloween) season!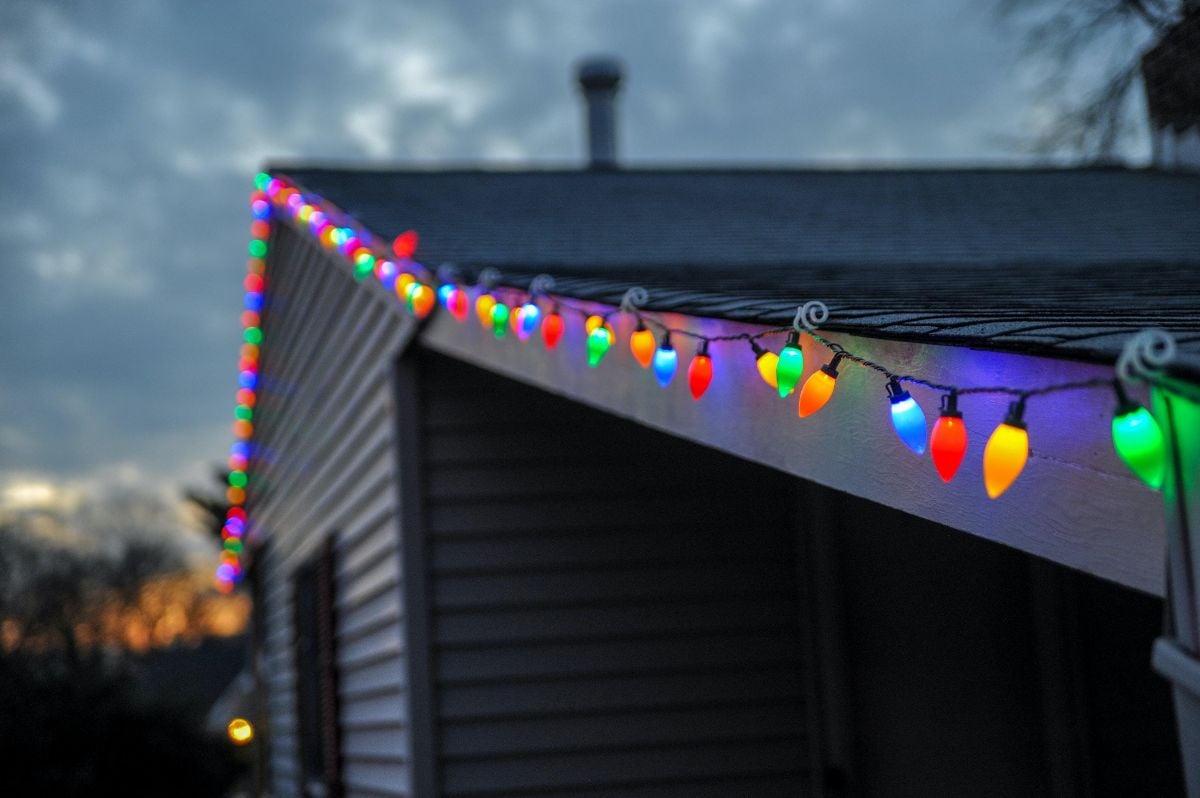 We make installation safe and efficient with our boom lift and trained heights team. The best part is, when you book with us you receive a lifetime warranty on your selected lights. We also provide free bulb replacements and service calls within 24 hours of notification for all of our customers.